Description
Columbia Law School – Chartered Institute of Arbitrators Comprehensive Course on International Arbitration (full-time law professors or full-time government (US federal or state) employees)
A systematic and comprehensive examination of the law and practice of international arbitration.  The Comprehensive Course ("Course") features a renowned faculty offering predominantly real-time lectures with interactive elements plus a number of simulations, for two 75-minute Zoom sessions each day over two separate weeks with a week's break in between.   The Course is designed for arbitrators, advocates, in-house counsel and others interested in international arbitration.  Registration will be limited to facilitate participants' opportunities to engage on ZOOM or a similar platform with the faculty and each other.
The twice-daily sessions are scheduled to enable participation by registrants across 10 time zones, from Los Angeles to Moscow (GMT-7/GMT+3)
---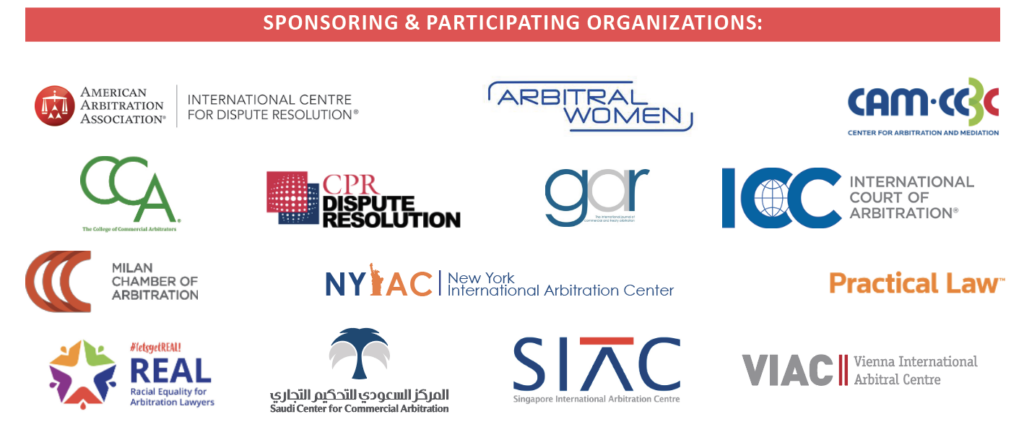 ---
CORE TEXT RESOURCE FOR THE COURSE:
N. Blackaby & C. Partasides, Redfern & Hunter on International Arbitration (6th Ed.)
(This e-book will be provided to each registrant before the Course begins)
NEW YORK CLE NOTICE
Application for New York accreditation of this program for CLE credit is pending.
Terms and conditions
Cancellation by Registrants
Registration will be confirmed on receipt of payment of the applicable fee.  If a registrant is unable to attend, another person may be substituted with a minimum of one week prior written notice at no additional cost.
Any registrant who cancels his/her registration will be entitled to a refund based on the following schedule:
Request received on or before April 6, 2021 90% of the registration fee
Request received from April 6 – May 6, 2021 50% of the registration fee
Request received after May 7, 2021 No Refund
Course Changes or Cancellation
The Course directors reserve the right, in their sole discretion, to make changes to the faculty, speakers, content and order of presentation of the program, or to cancel the course should circumstances so indicate.
In the event of cancellation of the Course, a full refund of the registration fee paid will be made to registrants who shall remain solely responsible for any expenses incurred or other consequences related to their planning to attend the Course.
Discounts
Discounts are not cumulative; i.e., only one discount may be applied per registrant.
Privacy Matters
Personal data provided by registrants will be collected and processed by the Chartered Institute of Arbitrators, Columbia Law School, and third parties authorized on their behalf for the purpose of managing registrants' participation in the Course. Registrants' contact information may be included in materials distributed by the Chartered Institute, New York Branch and Columbia Law School to faculty and other Course attendees for networking purposes.
The Course, which is being conducted by videoconference, will be recorded and the recording may capture the images and voices of the registrants. The recording may be used by the Chartered Institute of Arbitrators and/or Columbia Law School for educational and related purposes.
Technical Issues
The Course will be conducted via remote videoconference and technical difficulties may arise from time to time that may impair the participation of one or more registrants.  Each registrant is responsible for having suitable equipment and adequate internet connectivity.
Financial Aid Policy
Full-time law students and New York-admitted attorneys seeking CLE credit may be eligible for financial assistance in the form of a reduced or waived registration fee.  Applicants for assistance should (a) register on-line using the registration link provided above or using a registration form available upon request,* and (b) separately complete their registration by submitting a scholarship request, no later than April 12, 2021, to education@ciarbny.org. Requests should detail in a few sentences the basis of the applicant's financial need, including the nature of their current employment, if any, and gross annual income as well as a description of the applicant's interest in taking the Comprehensive Course. The Course directors may request additional information to complete the scholarship request. Please understand that without a completed scholarship request, the applicant may be notified that the scholarship registration has been canceled and the request denied. All completed requests will be considered.
* If you are unable to complete registration or payment on-line, please write to treasurer@ciarbny.org for assistance.